I blogged yesterday about the ambivalence that I feel for pro sports. But today, I read a story that reminds me that, sometimes, I don't have to feel ambivalent. Sometimes, it's all good.
This is Ichiro, inarguably one of the world's most famous ballplayers: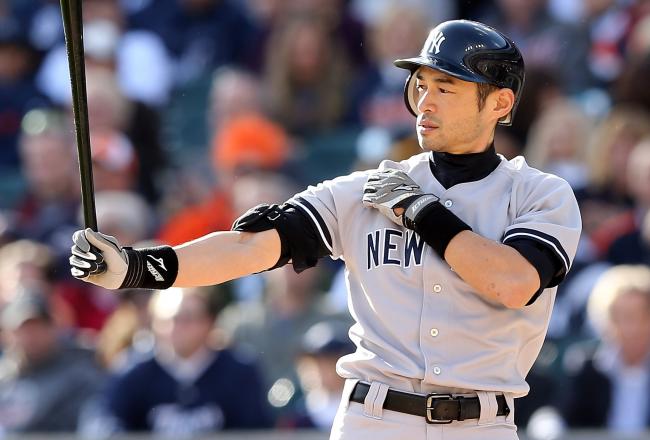 For the first ten years of his career, he was also one of the world's best ballplayers - he collected the 4th-most Wins Above Replacement from 2001-10, during which he also broke the record for hits in a single-season.
Just as importantly, he's earned a reputation for being a really nice guy. How nice? This is the letter that he wrote to a fan in Seattle, how kept a running tally of how many hits Ichiro recorded every season on her Ichimeter: (apologies to Yahoo for so shamelessly stealing
their image and story
)
And, sure enough, Ichiro included a pair of shoes and a bat, all autographed. Pretty awesome stuff.